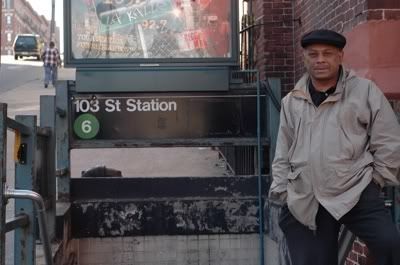 Joe Bataan: Sadie
I Do Love You
From The Years of Soul (Century, 1992)
Being the avid Joe Bataan fan I am, when he mentioned that he had recorded an album for a Japanese label in the early '90s, it perked my curiosity since this was during the era that Bataan wasn't recording at all. Best I can tell, Years of Soul is the only album he sat down for between the early '80s and early '00s and given that it came out on a Japanese imprint, it's probably his most obscure album.
I'd love to say it's this great, unsung masterpiece but truth be told, it's forgettable, especially given a Euro-disco sound that I don't find particularly successful here. That said, two songs still worth checking – "Sadie" is a remake of "Gypsy Woman," one of Bataan's earliest hits and I could pass up sharing his cover of Billy Stewart's classic lowrider jam, "I Do Love You," which, to me, was the strongest track on the album given Bataan's penchant for the slow groover.