Back in 1997, I had the distinct honor of working on a reunion concert for A Grain of Sand, arguably the first self-identified Asian American musical group, a folk trio that originally formed in the early 1970s between Nobuko Miyamoto, William "Charlie" Chin and Chris Iijima.
A Grain of Sand were important beyond just their historical stature – having come out of the Asian American Movement of the late 1960s, the group were tackling any number of critical – and complex – social and racial issues through their music at a time where Asian Americans were still largely invisible in popular media and culture.
All three members went on to continue their careers in the arts and music, especially Chris Iijima who put another album in 1982 with Chin called Back to Back (he was also a law professor outside of his musical life).
Sadly, Chris passed away a little over three years ago, on 12/31/05. A new documentary by Tad Nakamura pays tribute to his life and legacy and it will be premiered in Los Angeles this upcoming Saturday night. I've seen the film and it was wonderful – extremely well-made and powerful in its message and the history is covers.
Accompanying the film will be appearances by Nobuko and Charlie, as well as performances by the Blue Scholars, Kiwi and Bambu. You can find more info on the film here.
Also, DJ Phatrick, formerly DJ for Native Gunz (now hosting the weekly Devil's PIe party), has put together a mixtape in honor of the film's premier: A Song For Ourselves Mixtape which features songs from all of the above artists noted in this post.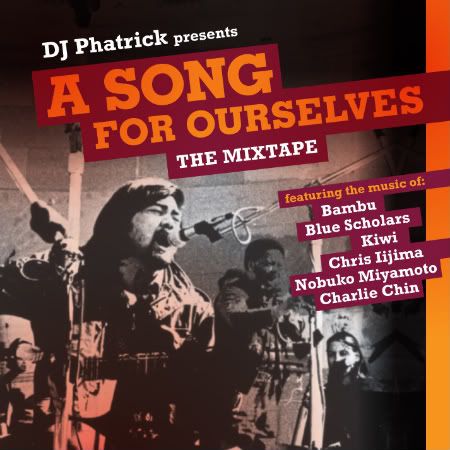 Here's one of my favorite songs by Chris, from Back to Back called "Asian Song."
Chris Iijima: Asian Song
From Back to Back (East/West World Records, 1982)