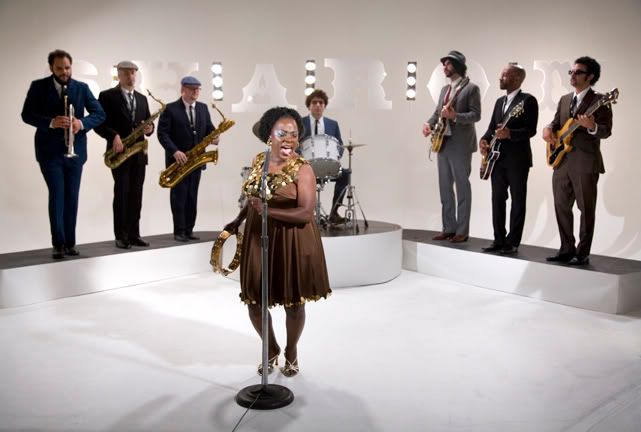 Sharon Jones and the Dap-Kings: Answer Me
From 100 Days, 100 Nights (Daptone, 2007)
I know – I'm a little late compared to all the other sites who've written about the album but hey, I was too busy writing about the group for the L.A. Times.
I don't have much to add to that, especially since I've written a lot about Sharon and the Dap-Kings over the last year. I'll add this:
1) I hope they have a fantastic night tonight at the Apollo. Sold out, if I'm not mistaken!
2) The new album is really, really, really great. Not copping one is not an option.
3) I love "Answer Me" not just because it's a great song but because it really reflects something about Sharon, her personality and her gospel roots.
4) It's about time this crew is getting the shine they deserve.
BTW, I'm working on a few copies to giveaway. I'll let you know about that when I can.