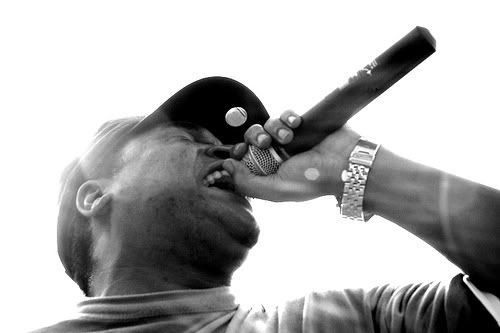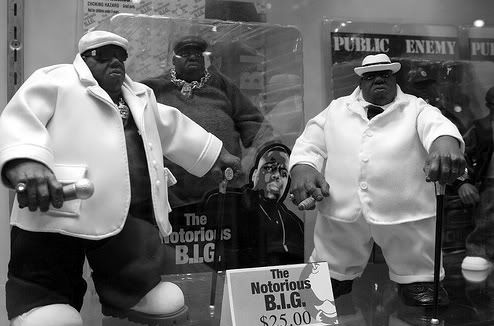 Lou Donaldson: Who's Making Love
From Hot Dog (Blue Note, 1969). Also on Blue Note Breaks V. 1.
Marley Marl feat. Craig G: Droppin' Science
From In Control Vol. 1 (Cold Chillin, 1988). Also on Droppin' Science – The Best of Cold Chillin'.
Notorious B.I.G.: One More Chances (Hip Hop Remix)
From "One More Chance" 12″ (Bad Boy, 1995)
I still remember the first time I heard the "Hip Hop Remix" of "One More Chance" and my thought process went something like this, "goddamn, this is hot…but kind of familiar…why is that?" Back in '95, Puffy hadn't quite become the beat-jackin' villain that people accused him of by the late '90s but there were more than a few heads being scratched given that BOTH remixes of "One More Chance" were using beats that had already been put out.
The more obvious comparison was the "One More Chance/Stay With Me" remix since it used the exact same DeBarge loop that Big L had just put out a few months earlier on "MVP" (production by Lord Finesse) though Biggie had a far, far bigger hit with the track than Big L ever saw. In the case of the "Hip Hop Remix," it had been a good seven years since Craig G had lit up the same track on "Droppin' Science" (arguably one of his greatest moments in a career that never caught fire like it possibly could have).
I should also add that this whole era was like one long Donaldson-love fest for producers. In general, the Blue Note late '60s/early '70s era was being torn through but Donaldson was practically the undisputed go-to artist for loops and breaks. Good times, good times.
And before I get comments full of "and [insert artist/producer here] used this same loop too!"…yeah dudes, we know. I was tempted to include both "Hot Sex" and the "Kaught in the Ak" remix but opted out mostly because 1) I've already featured Primo and ATCQ (though I'll inevitably end up bringing them back and 2) I always liked the idea of a Craig G vs. Biggie head-to-head.