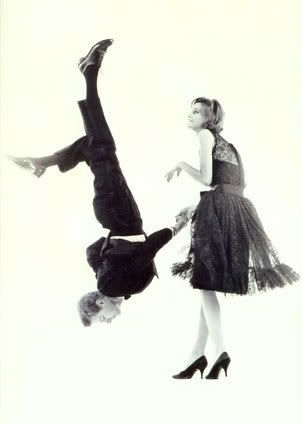 Don Covay and the Jefferson Lemon Blues Band: If There's a Will, There's a Way
From Different Strokes for Different Folks (Janus, 1970). Also on Funky Yo Yo.
Pete Rock and C.L. Smooth: Lots of Lovin' (remix)
From 12″ (Elektra, 1993)
Common: Southside
From Finding Forever (Geffen, 2007)
When I first heard the "Southside" during a listening session, my automatic thought was, "ah, 'Ye is flipping that old Pete Rock beat." Well…not exactly – there are some similarities, especially in how both songs use the same guitar/piano loop but while Pete Rock sticks with that sample, West uses more of Covay's guitar to give "Southside" a harder edge. Gives the song a nice touch of difference and should make debating these two tracks more interesting.
Speaking of Covay, this Different Strokes album follows his Country Funk album and that's an apt way to describe a lot of his tunes. It's not "funk" in the conventional James Brown sense of it but Covay's songs in this era managed to blend together country, blues and hard Southern soul together in a raucous little package.
"If There's a Will" gets love given its sampling but frankly, I've always been a bigger fan of a different song off the same album: "Standing on the Grits Line." Covay's not from NOLA but this song has a distinctive Mardi Gras piano touch to it if you ask me. Recommended!