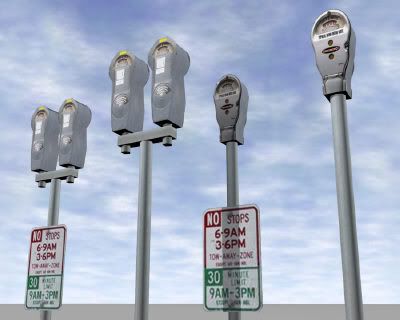 Trinidad Steel Band: Sissy Strut
From Super Album (Cherry Hill, 197?)
Pete Eye Trio: Sissy Strut
From S/T (Cavern, 197?)
Big Band Katowice: Madrox
From Music For My Friends (Muza, 1977)
One of the recurring songs that I'm always finding covers of is "Cissy Strut," by the Meters. Arguably the first big hit, coming on their debut Josie album, the song has found incredible resonance with artists – not just across America but across the globe. Dare I say, outside of James Brown's catalog, "Cissy Strut" might be up there with "It's Your Thing" as a funk tune from the late '60s that seemingly ends up on albums from Toronto to Tokyo; it's really quite remarkable. Just input "Cissy Strut" in iTunes and see how many covers pop up.
I've thought that part of the appeal is that The Meters really stripped funk down to its bare essence: their sound is gritty as hell, but also stark and clean – there's nothing wasted, nothing frilly about how the four group members executed their songs.
With "Cissy Strut" in particular, you have a series of great, simple riffs, beginning with George Porter's signature bass riff and then answered back by Leo Nocentelli's guitar. Underneath it all, Zigaboo Modeliste dredges those heavy drums. It's not a hard song to cover (though it's very hard to do anything that approaches the intensity of the original).
As I said – there are literally dozens upon dozens of "Cissy Strut" covers. I'm merely pulling out a few samples but this only scratches the surface. To begin with, the Trinidad Steel Band cover was probably one of the first "int'l" covers I ever heard. What's remarkable here is that steel drum bands often lack a conventional drum kit but it's clear that this group had someone on the sticks to accompany and that makes a huge difference in giving the song a more solid percussive ground to stand on. The fidelity is lo-fo but I'm patient with that, especially given how much fun this cover is to listen to as an island-funk take on the Meters.
The Pete Eye Trio version comes from a private press album out of Kansas City (there's also a fairly good cover of "Dem Changes" on there too). This time, the Trio replaces the bassline with the same riff played on on electric piano which is a slick little touch. I also like the liberties they take with the arrangement, especially in playing with that core riff. The song does get a bit noodly at times (hey, it's a private press jazz album) but I like the bass solo in the middle. But what? No drum solo? Booo.
Lastly, we have "Madrox," a late '70s jazz-funk tune out of Poland (purveyors of many a good jazz-funk tune). Even though its not credited as such, it's very clear that the first part of the song (which returns at the end) is bitten straight from "Cissy Strut." But first, sit through those wicked Latin drums, playing at double-speed. In contrast to the previous song, this song isn't lacking for drums at all – they're bleeding out the ears in percussion.
By the way, one of my favorite, favorite "Cissy Strut" covers is on a Hoctor 45 (see my previous "Jazz Instruction Records" posts). Sizzlin'!
In the second installment, we'll look at some other Meters covers (besides "Cissy Strut!)"