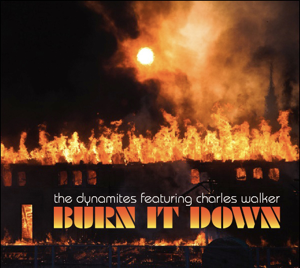 The Dynamites feat. Charles Walker: If I Had Known
From the forthcoming Burn It Down (Thirty Tigers, 2009)
Nashville's Dynamites, with vocalist Charles Walker, are about to tour in anticipation of their upcoming album, Burn It Down.
August 28th, Fort Wayne Botanical, Fort Wayne, IN
August 29th, Sweet Corn Festival, Urbana, IL
August 30th, Stokie's Backlot Bash, Stokie, IL
September 11th, Mercy Lounge, Nashville, TN
September 12th, The Masquerade, Atlanta, GA
September 17th, Middle East Upstairs, Cambridge, MA
September 18th, Pianos, New York, NY
September 19th, The Note, Westchester, PA
September 20th, Southpaw, Brooklyn, NY
September 22nd, Beachland Tavern, Cleveland, OH
September 23rd, Schuba's Tavern, Chicago, IL
September 24th, Radio Radio, Indianapolis, IN
September 25th, Southgate House, Newport, KY
September 26th, TBA, Cleveland, OH
October 2nd, Tipitina's Uptown, New Orleans, LA
Looking forward to any West Coast dates they may add; I'm curious to see these guys throw it down live.