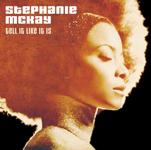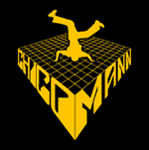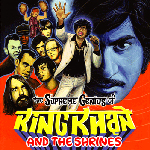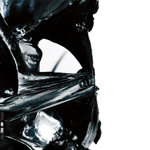 Stephanie McKay : Jackson Avenue & Oh Yeah
taken from the upcoming album that needs to be OUT!
but if you like this, DEFINITELY check her first release and her myspace with more tunes, videos & tour dates.
Chico Mann : Dilo Como Yo & Zumba Mama
taken from the upcoming album "Analogue Drift" that also needs to be out already!
But check the myspace for more tunes and get that first album
King Khan & The Shrines : Burnin Inside & I Wanna Be A Girl
taken from the new album The Supreme Genius Of… on Vice (2008)
Flying Lotus : Roberta Flack (Ft. Dolly) & Melt!
taken from the new album Los Angeles on Warp (2008)
In the face of too much mediocre blandosia and overhyped saltine steezoni (sorry, I'm not hating for hate's sake, but come on…), here's a hearty helping of freshy-fresh audible produce for your summer mixes. Some of these tunes aren't officially out yet, but as long as a few of you readers catch on and support these artists by picking up their other releases (Stephanie's first album is NECESSARY), then I figure they won't get mad at me for sharing this little taste.
I've been feeling the Estelle album a lot, and a couple of the Aunt Jackie tracks, but honestly, Steph blows these chicks out the water. She smashes the reggae tunes ("Take Me Over"), destroys the retro soul ("Say What You Feel"), and comes with some otherly space-funk for the ears of tomorrow ("Money"). I've had the pleasure of doing a bunch of live shows with her and can testify to her ability to K.O. the crowd too. Like way too many other top-notch underrated artists, she's been bucked around by labels with the usual drama, and thus this masterpiece of an album (which has been DONE for more than a minute) is still not out. It's a total crime how the industry works sometimes, but at least we can support her by copping the first release and can keep spreading the good word until this one is officially released- check for the live shows too!
Chico Mann is no stranger to the Crate. When I posted the Antibalas remix of "Dilo Como Yo" a couple weeks back it reminded me that Chico's (somewhat more danceable) version of the same song should be shared as well. He's got more music to download on his myspace page and an album from a year or so back that's definitely worth checking- but holy greatness, his new album is really gonna knock some heads around! Stay tuned.
King Khan was purchased on the strength of the cover art alone, and it delivered twofold what was hinted at on the packaging. I don't know where they recorded this album of catchy psychedelic garage-rock-soul, but it sounds convincingly like they discovered a wormhole to the year 1968. A thoroughly enjoyable and lively record from the opening chords of "Torture" to the last fuzzy notes in "No Regrets". Highly RECOMMENDED!
Finally I leave you with the beautiful noise poetry of Flying Lotus. This record is abstract and earthy at once. Layered with cosmic dust and static, the album takes shape like a primordial organism from deep space that crash landed alongside the 405 and now shimmers in a blanket of neon steam emitting radioactive waves. Need I say more?