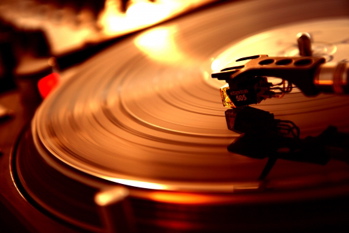 Erykah Badu : Honey (Capt. Planet Remix)
exclusive freshness
Red Astaire : Love To Angie (Remix of Angie Stone's "Wish I Didn't Miss You")
taken from the album "Nuggets For The Needy" on Homegrown
The Doors : Break On Through (Bossarocker Remix)
taken from the whitelable 12″ available here
Gang Starr ft. Nice & Smooth : DWYCK (Little Kids Remix)
taken from the whitelable 12″ available here
Pretty much fell in love instantly with the new Erykah single (and accompanying video), so when I got my hands on the acapella, I went to work right away. It's no secret that I have a serious talkbox fetish, and as you can hear, this has been manifesting itself overwhelmingly in my work lately. But who's complaining? All vocoder and instrumentation by yours truly.
I'm also posting some of my crate staple whitelables that never fail to stir a crowd in motion. In the era of iPod DJs and Serato tricknology, I find that it's just as much about how you present a song as it is about the actual song itself that you're playing. Tasteful, creative remixes like these bring a whole new life to tracks that otherwise might be a little too played out or were never really dancer friendly to begin with.
Starting with my homie Red Astaire's masterpiece (this has become one of my signature tunes that I've played perhaps every single gig since first copping it from him a year ago), Angie Stone gives a little something back to the B-Boys and B-Girls. My theory is, this track will 100% GUARANTEE that someone in the house will start uprocking- test it for yourself! Also, be a champ and pick up the whole album, which is jampacked with other remix hotness (funky Latin reworkings of hip hop classics, a bossa version of D'Angelo, and another 12″ favorite of mine "Tito"), and get your money's worth on an album for once. Murphy posted the reggae remix to this one a while back, and while that one certainly has it's appeal, this one's better suited for the dancefloor methinks.
The Bossarocker Remix first cracked my head open when I was getting loose to one of Gilles Peterson's notoriously glorious DJ sets at the packed and sweaty Canal Room here in NYC. By the time the second "is everybody in?" dropped, people all around me were buggin' out. Been out for a while now, but this is another one of those 12″s that I just haven't been able to take out of my crate (since I jacked it from young Murphy! haha – you can have it back now). Get a copy for yourself (with a funky B-side rework of "Fever") right here.
Another bossa remix that easily works into the same set is this Little Kids version of DWYCK. Who are the Little Kids? I don't know, but I'm waiting to hear something else from them. This one is a perfect mid-tempo bridge that can help you cross over from a hip hop set into some Latin or Brazilian- or just bounce while stuck in traffic. COP IT HERE.