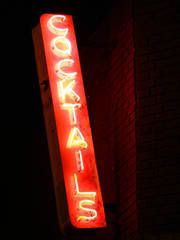 Thursday, January 31
The Short Stop
1455 Sunset Blvd (Echo Park)
10pm – 2am: FREE
DJs O-Dub (Soul Sides) and Murphy's Law (Captain's Crates)
Spinning: Soul, Latin, Funk and more
Murphy's Law from Captain's Crates and O-Dub (Soul-Sides) are once again joining forces at the Short Stop in Echo Park. We just rocked the spot three weeks back and promise to knock it out the park again this Thursday.
Given our mutual interests, expect a lot of Latin this evening, but also a nice dose of soul, funk, disco, etc.
As with our last gig, anyone who shows up and signs our mailing list gets an edited copy of our sets for download later.
See you all there!
---
Speaking of gigs…just found out that one of my favorite DJs will be at Funky Sole on Saturday: Chairman Mao of Ego Trip (not to mention Bumpshop NYC) fame. Act like you know and roll through.