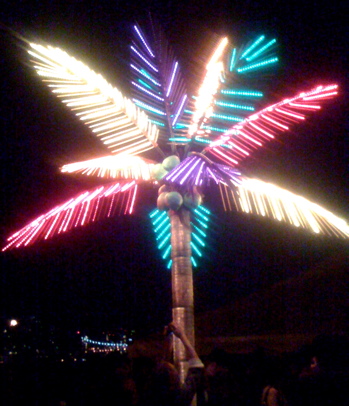 The Playlist:
The Beatards : Big Bad Beat & It's So Easy
sneak peak taken from the upcoming EP "Big Bad Beat" on MixtapeRiot (2008)
Our new EP is done as of last week and will be back from the printers shortly! Don't think you know what we sound like just from hearing these two tunes, we go all over the map and back again. Check us live in LA this week & next, or back in NYC in Sept. We keep our schedule updated on the myspace page.
The Virgins : Rich Girls (Beatards Remix)
CRATE EXCLUSIVE – can't get this one anywhere else!
Atlantic records reached out to us, and then bailed cause they don't know what's good for 'em.
Erykah Badu : Cleva (Captain Planet Remix) & Honey (Captain Planet Remix)
taken from the 12″ AVAILABLE HERE or HERE on BSTRD BOOTS (2008)
I posted these joints for limited time only downloads earlier on, but this summer they finally came out on wax. In case it isn't already entirely clear, I've been going a little buck wild with vocoder and autotune experimentation recently. Feel free to hate, but I'm happily picturing myself chilling alongside Roger Troutman and T-Pain in the afterlife. Someone even liked my Honey remix enough to post it on youtube!
Captain Planet ft. Ako : On Yer Feet
taken from the upcoming EP on Bastard Jazz
Ako is a young funky drummer and producer. He recorded a bunch of drum breaks and posted them online- I used one as the backbone for this beat. The rest of the EP is falling into place nicely and should definitely be out before the year is over.
Captain Planet : Lean On My Baby
just a sketch for now… we'll see what happens
One of the many lil ideas I've hurriedly thrown together this Summer. I did this in an hour and a half, no lyrics yet, but I still love it and hope that it turns into something finished- who knows what.
Bonus beat: peep this music video, made by the group of High School students that I worked with in Sunset Park this summer. It was part of a competition to express why "I LOVE NY" in one minute or less. We didn't win, but we had a bunch of fun regardless.
The Story:
Deeply embedded in my understanding of the world, is the belief that Summer is meant to be "time off". There have been few moments, if any, in my life that approach the uncontrollable surging relief and freedom that I would feel every June getting off the bus after that last day of school. Looking ahead at the summer in front of me, the days of the week ceased to matter, and the passing hours that normally divided my laborious schedule into even blocks of responsibility and focus, blurred into a continuous quest for thrills. The goal of a day might take shape in the simple hunt for an ice cream cone, a new skate spot, a cute girl or a water-balloon fight and a place to swim. Perhaps nostalgia has amplified what I truly felt at the time, but this is how I will forever remember it.
2008 was my UN-summer: I've been working more than ever before, scheduling meetings and filling up two calendar pages beneath the present one. However, the fact that I'm doing it for myself, and spending time on what I love, has also helped me feel some of that same thrill I used to get from doing Super Soaker drive-bys on my bike. Instead of any "time-off" this summer, I spent nearly every free moment in my studio working on music or putting together live shows with my group The Beatards. In general, I really try not to blow up my own spot, but to be honest, these are the songs I've been listening to the most this summer. The tracks I'm posting up today are just a small fragment of all the music I've been making, so stay tuned for a lot more to come.
Now that summer is unofficially over (Labor Day still means back to school in my book), I'm finally getting a chance to take a break. Anyone who's in the Los Angeles area should definitely come out to one of the events I'm doing in the next week & a half. Leave your preconceptions at the door and be ready to let loose.