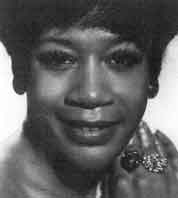 Bettye Swann: Don't Wait Too Long
From 7″ (Money, 1964) and Make Me Yours (Money, 1967). Also available on Money Recordings
Bettye Lavette: Outside Woman
From 7″ (???, 196?). Also available on Souveniers
Betty Wright: Girls Can't Do What the Guys Can Do
From 7″ (Alston, 1968) and My First Time Around (Alston, 1968). Also available on The Very Best Of Betty Wright
Betty Harris: There's a Break in the Road
From 7″ (SSS Int'l, 1969). Also available on Soul Perfection Plus.
My high school science teacher, Mr. "I", used to have this phrase he'd use as an exclamation or sign of surprise: helloooooo betty". I didn't make much sense to me but I just liked how it sounded. Try it – stretch out that "helloooooo" and put a little flirtatious curve on "betty". Feels good.
---
What unifies these three selections from the respective Bettys – Lavette, Harris, Swan and Wright – (besides their name of course) is that all four are dispensing advice to other women on how to keep their man. Keep in mind: this was the mid-60s and their sentiments are not quite proto-feminist. To wit:
Swann's "Don't Wait Too Long": "love is just a merry-go-round/before you know it/your love will be gone." Translation: don't play to hard to get otherwise you might lose your man. But even if you do get your man…
Lavette's "Outside Woman" : "you gotta start acting like a ball of fire/instead of a block of ice/in other words/you got to love him like his outside woman/if you want him to treat you like a wife." Translation: If you want to keep your man and have him treat you right, you need to whore it up. BUT, not too much because…
Wright's "Girls Can't Do What the Guys Do": "girls/you can't do what the guys do/no/and still be a lady." Translation: If you whore it up too much, your man won't respect you. Damn, what's a gal to do? Apparently…
Harris' "A Break in the Road": "like the last year's model/you put me down/you handle me like a used car/and when you misuse the one who's been so good to you/I don't believe you'll get far." Translation: Act right or I'm leaving. Which of course, leads us back to the advice: "don't wait too long."
---
All "Dear Betty" advice dispensing though…Harris cut a series of highly collectible New Orleans' soul/funk sides in the late '60s. "A Break in the Road," was cut with the Meters' backing her, explain the extra-jumbo-funkiness of it. Harris and Allen Toussaint – without a doubt, N.O.'s most important producer of the era – had a productive partnership. Here's a good site on Harris.
Wright is probably the best-known "Betty" in the mix: a singer whose catalog I'm constantly learning more about and becoming more and more enamored with each new single and album (her stuff on Miami's Alston imprint is killer, just killer). For those who think they've heard the name: think "Clean Up Woman" and "Tonight Is the Night," her two best hits (the latter is sultry as hell: primo seduction music).
Lavette hails from Michigan and though she had nearly two dozen singles, dating back to 1962, she only released one album and that wasn't until the early '80s. Strangely, I can't find where this single is from: every discography I could find online doesn't mention "Outside Woman" yet it appears on the Souveniers anthology. Go figure.
Last, but not least is Swann, a Louisana soulstress whose "Don't Wait Too Long" is a cover of a song originally done by Carolyn Franklin (as in Aretha's unsung sister). From what I understand, there is a reissue of her Make Me Yours on CD but the sound quality is terrible which is why I recommended her other anthology (on Kent) instead. Allmusic.com has a decent bio on Swann.
P.S. This entire post goes out to Meaghen at Radio KRUD who had very nice things to say about our soul offerings in an interview at The Tofu Hut.