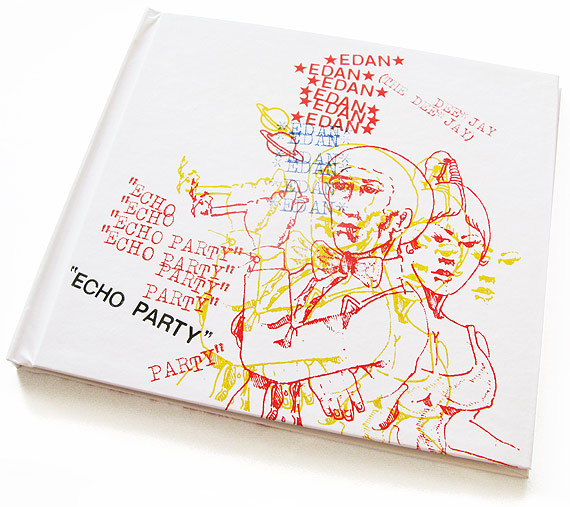 Edan: Echo Party (snippet)
From Echo Party (Five Day Weekend, 2009)
Answering the question of "what's Edan been up to?" my favorite rapper/producer/DJ/collector from Boston whose name is an anagram of "Dane". No, seriously, Edan is awesome and on this new 30 minute mix, he really outdoes himself in assembling a creatively executed, sonically compelling mega-mix that's in the best traditions of cut n' paste mixes of the past (Steinski, holler) but with Edan's particular taste in echo boxes, fuzzed out effects, psych-meets-old school aesthetics and all else that make Echo Party as ambitious (and enjoyable) a project that I've ever heard from him.
Stonesthrow still has LP copies available for pre-order, sold-out of their CDs but the album doesn't actually officially drop for another week or so.