The Darondo show last night in Costa Mesa was…ok. At first, I was really impressed so many people would turn out for a Darondo show but then I realized this was part of the Abstract Workshop's 10th anniversary party and that's probably why the crowd was so deep (and young).
CONTINUE READING…

There has been a divided camp around whether the Nino Moschella band, who backs Darondo at these shows, works with the singer's sound or not and I'm afraid I have to fall on the side that says, "no." That's no diss on Moschella's group (who opened for Darondo last night) – I enjoy their variation on a post-Sly/Stevie, squiggly fonk/soul aesthetic and he seems like a genuinely nice and talented guy but I just didn't think their sound fit with Darondo's music. It's one thing if they're trying to update his sound with new songs but it's more jarring to hear that aesthetic applied to "Didn't I" or "Let My People Go." I'm not saying you gotta keep the man locked in a time capsule but had he sat with a guitar – and nothing else – and played "Didn't I", that would have been considerably better than hearing a more cluttered sound that lacks the simple beauty of the original.
You know, like this (recorded live by Justin Torres, 2005).
Darondo himself was great – as a performer, especially one who had been out the game so long – he seemed to have a command of the stage and his performance and still kept it raw, especially with a bit about how to "treat your woman right" involving cherry sauce and some whipped cream.

Some pix:
This first image is from a t-shirt worn by Nino's keyboardist. I was on the fence about whether it was clever or crass. To go back to the "Frisco" debate…in this case, I was thought the use of Frisco was "meh."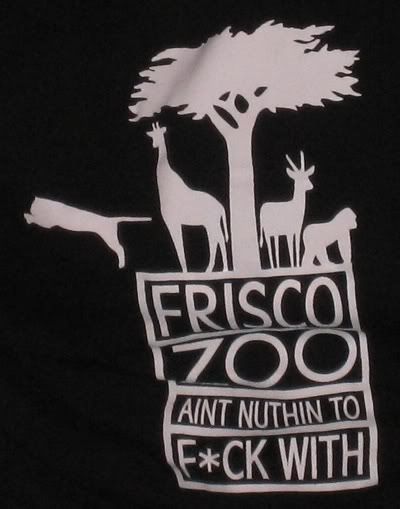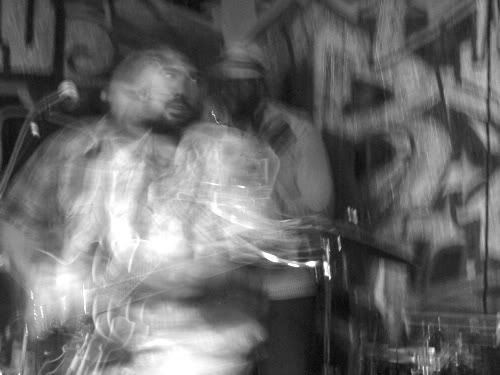 Nino Moschella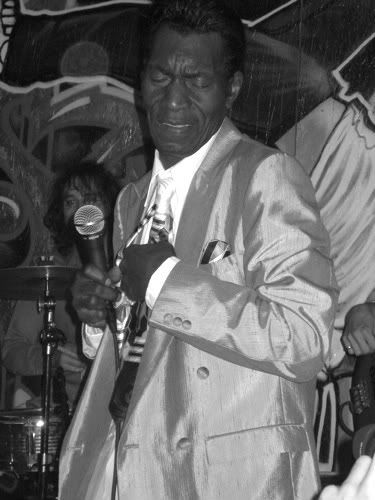 Darondo

Darondo
---
Also don't forget this earlier post: my good friend from the Yay, Justin Torres, is interviewed here by Studio 360, talking about the career and music of Darondo. Great interview, peep: