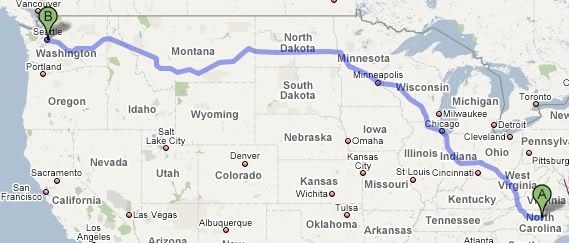 Sorry to have been away for a while – my thanks to the Captain's Crates crew for holding it down.
I've been on award tour, starting last week at Duke University where I gave a pair of talks in conjunction with their Transcultural Humanities project. It was a great opportunity to talk about my work but the real enjoyment was spending some time, rapping with Mark Anthony Neal who brought me out there. He put me up on this stunning Max Roach/JC White Singers song but I'm still trying to track it down so that'll have to wait.

CONTINUE READING…

I did catch an equally compelling exhibit at the Nasher, an impressive, first-ever retrospective of Barkely Hendricks' paintings. Hendricks has flown under the radar for decades but hopefully, this show – which will travel to the Studio Museum in Harlem and then the Santa Monica Museum of Art – will rectify that situation. His works from the '60s, in particular, are such beautiful snapshots of the time, both in terms of the cultural signifiers and the personalities that he captures in them. Here's a personal favorite, "Tuff Tony":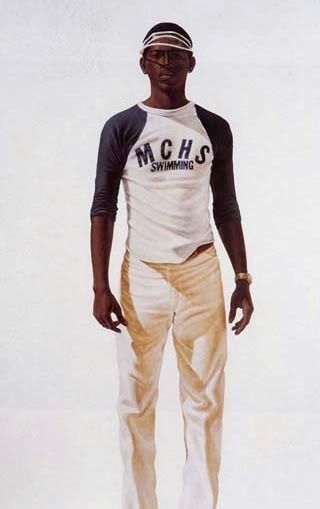 Folks might be more familiar with this more recent painting of Fela:


If you're in Durham…or New York in the fall (or Santa Monica next spring, or Philly after that), I highly recommend you see his work. Soul inspired, for real. Shout out to Trevor Schoonmaker for having the foresight and resources to put this retrospective together. Here's a video preview he helped put together for the Nasher:

After Duke, I came home for all of 12 hours then had to fly out again for the EMP Pop Conference in Seattle. I. Love. This. Conference. Which is probably something only an academic would ever say, but f— it. I have no shame in my appreciation for the conf (as noted in the past). I'm not going to do a complete run-down but I'll say this much: the conf does much to both inspire me intellectually as well as turn me onto new music/ideas/people. Here's a quick scattering, perhaps a follow-up post later.
1) Jeffrey Govan: This bassist in the LA ska scene is also now a grad student at USC's American Ethnic Studies program. He gave on paper on the Latin influence on ska back in the 1960s (and influence that has been remarkably cataloged here. Apart from introducing me to the Skatalites' "Latin Goes Ska" (a flip on Perez Prado), I was most thankful for Govan putting all of us onto this:
Tommy McCook and the Skatalites: Sauvitt
From 7″ (Dodd, 1964). Also available on Tribute to Tommy.
It's a cover of a Mongo Santamaria song ("Sauvito") and the subtle intertwining of ska and Latin rhythms here are simply delicious. I love how the song opens with that piano, how the horns come in and layer themselves, and my favorite moment comes right before the two bridges with the four note horn hits – wish they had made that into an entire chorus. Great song – a new favorite.
2) Lauren Onkey: This professor at Ball State Univ. is doing fascinating research on the undersung Black rock and doo-wop bands who were part of the Mersey Beat scene in Liverpool circa the 1950s/60s. Onkey was drawn to this research given how, in most of the literature she had seen on Liverpool's music scene and the Beatles, rarely were any of the city's numerous Black bands ever acknowledged even though groups like the Fab 4 played with them and, according to some rumors, learned their R&B-styled chops from them. Onkey also makes the very provocative argument that Liverpool's historical Black population (dating back centuries to the city's prominence as the slaving port in Great Britian) is one reason why the blues fetishism that hit other British bands like the Rolling Stones or Cream bypassed Liverpool groups – they had grown up with Black people and thus, weren't as likely to romanticize/nostalgize them through the blues.
In any case, during her talk, she played this clip by the Liverpool doo-wop group, The Chants, who worked with the Beatles early on before they really became "The Beatles." Here they are, covering the jazz standard, "I Could Write a Book."

3) Gayle Wald: I last mentioned Gayle a year ago, in connection to her book on Sister Rosetta Tharpe. Gayle's now working on researching the life and times of the late Ellis Haizlip, a remarkable artistic force in New York, who, among other things, hosted the PBS show, Soul!. It's hard to quite capture how remarkable a show this was – in the late '60s through early '70s, it was an incredible meeting point of different Black artists, musicians, politicians, etc. in ways that have never really been duplicated since (no, not even by Arsenio).
The problem is that this show will likely never, ever be released to the public on DVD or any other format – the release contracts signed at the time make such a occurrence logistically impossible for all practical purposes. It's a damn shame – the clips that Gayle brought included a mind-melting interview between Haizlip and Farrakhan talking about gay sex, Ashford and Simpson performing on one of the last Soul! shows and – coincidentally enough – Max Roach w/ the JC White Singers.
Luckily (however illegally), clips have snuck out, including this 1973 performance by the Spinners on the show.

4) Last but not least, one of the other people on my panel (besides Gayle) was EMP organizer and fellow L.A. partner-in-culinary-crime Eric Weisbard who did a paper on Elton John's "Benny and the Jets" – a song that most everyone (I presume) has heard but may not remember being a big hit on not just the pop charts, but also the R&B charts. Don't believe it? Just ask Mary. Or the Diabolical:
Biz Markie: Sounds of Silence (by the Beastie Boys) (Capitol, 1999)
For real though, listening to that version isn't half as fun as watching it: