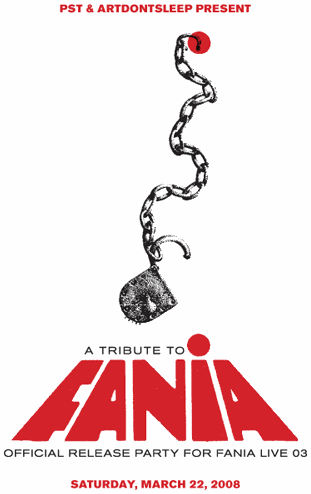 Speaking of some cool gigs coming up, on March 22 (Sat), DJ Sake-1 from San Francisco is coming down to Los Angeles to celebrate the release of the Fania Live 03: From the Fresh Coast mix-CD.
You might remember I gave love to the first volume and Sake-1 does the series proud with some killer salsa selections including Eddie Palmier's "Justica," Ray Barretto's "Indestructable" and one of my personal, all-time favorites: "La Murga" by Willie Colon and Hector Lavoe.
His release party in L.A. will be at the Crash Mansion and will feature not only himself and Bobbito but in live performance, Francisco Aguabella and Chuchito Valdez. Altogether, this looks to be an absolutely stellar show.