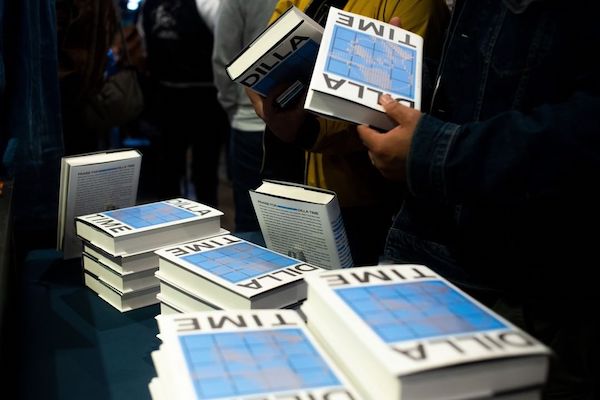 Last week, I had the privilege of being in conversation with Dan Charnas about his new book, detailing the life, career, and afterlife of James "J Dilla" Yancey: Dilla Time. The event was held on April 21, 2022, at Artform Studio in Highland Park (Los Angeles) and it was me, Dan and Peanut Butter Wolf, discussing Dilla's musical and personal journeys, complete with an annotated playlist. You can listen to the conversation part of the event here.
First off: Dilla Time is a fantastic book, easily one of the best musical biographies I can remember reading and certainly amongst the very best ever devoted to a hip-hop artist. As good as the stories therein are — and trust me, they're good even when they're also low-key depressing — it's Dan's multi-pronged approach to telling "the Dilla story" that I especially appreciated: this isn't just biological, it's also socio-historical as well as (accessibly) musicological. And that latter point — which is reflected in the book's very title — is where I, personally, gained some of the greatest insight into understanding just what it is about Dilla's music that was so affecting.
I told this to Dan last week but after Dilla passed, I had pitched a piece to NPR about the producer in which I emphasized how the feel of his production was key to his legacy. At the time, I had no idea how he did it or what was happening, only that this feel was there. It wasn't until I read Dilla Time that I fully appreciated what Yancey was doing to create this kind of affect through a mix of innovative techniques that included freestyled drum programming, slowing down samples to bring out its nuances, and optimizing the functions on samplers/sequencers to subvert timing conventions and how rhythms are experienced.
Take one of my favorite Jay Dee productions of all time (and one of his first recorded ones): the Pharycde's "She Said" remix. If you're unfamiliar with the source material, it's from a live recording of Gato Barbieri's "El Arriero". You can hear the remix loop in the original sample but you can also, instantly, sense how there's something profound different between Barbieri's original vs. Dilla's transformation of it: it's not just slower (which, as Dan notes, makes it feel more melancholy and somber) but the basic rhythm behind it has been chopped and reconstructed too. That riff from Barbieri is certainly good on its own merits but what Dilla did with it was sublime.
If you'd like some more Dilla-centered tunes, my Shades of Soul radio show that aired the same day of the event was also devoted to his music and Dan's book. Check it out here.
My huge thanks to the folks at Artform Studio and Dan. If you haven't had a chance to pick up Dilla Time yet…whatcha waiting for?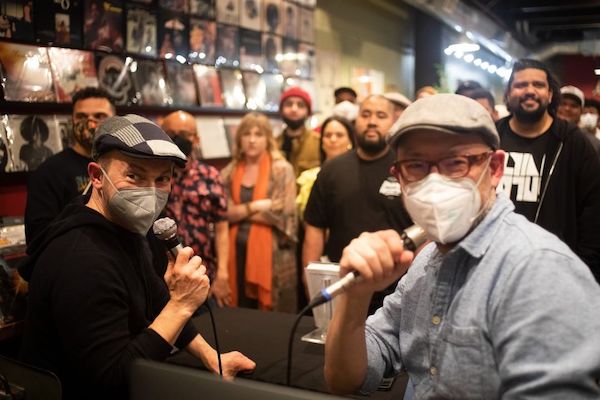 (Originally written for my Soul Sides Stray newsletter)