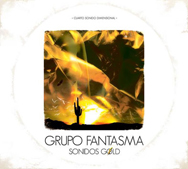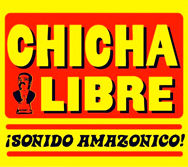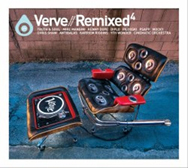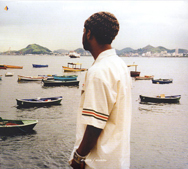 Grupo Fantasma : Se Te Mira
taken from the album Sonidos Gold on Aire Sol (2008)
Seun Kuti & Egypt 80 : Fire Dance
taken from their self-titled album on Disorient (2008)
Potato & Totico : Dilo Como Ye (Antibalas Remix)
taken from the album Verve Remixed on Verve (2008)
MRR-ADM : B1 Untitled
taken from their Untitled 10″ EP released without a label (2008)
Karl Hector & The Malcouns : Toure Samar
taken from the album Sahara Swing on Stones Throw (2008)
Jackson Conti : Sao Paulo Nights
taken from the album Sujinho on Mochilla (2008)
Chicha Libre : Sonido Amazonico
taken from the album Sonido Amazonico! on Barbes (2008)
Damn I was missing this place! After moving I was without internet for a full two and a half weeks (which felt like a solid month to a web-junky like myself) and I've been itching to put together a post. I have tons of new records and a beautiful new studio/music library to listen in, but no time! This is so far from the summers of yesteryear when the solstice meant "school's out" followed by three months of blissful skateboard meanderings and rope swings that launched into cool lakes. But I can't complain too much since my busy-ness is pretty much all music related. Even now, I know I can't write enough to do this music justice, but I wanted to at least begin to get back on track. So hear this little offering of recent releases that have been filling my ears the past few weeks. I promise to post more very soon and get back to a regular schedule now that I'm reconnected.
One sentence about each song/record:
This Grupo Fantasma record keeps the funky salsa & cumbia kicking with guests like Maceo Parker and Larry Harlow (who plays keys on "Se Te Mira")- raw, organic, live sounding production makes you feel like the band actually squeezed inside your speakers somehow. Fela's youngest son, Seun Kuti, brings his dad's band (minus Tony Allen) back into the spotlight with a record of high energy, uptempo afrobeat that sounds like three Fela albums from the early 70's rolled into one- catch the live show if you can. Staying on the afrobeat tip, NY's own Antibalas deliver this solid remix of a rootsy latin classic- check out Chico Mann's electro re-work of the same song which will hopefully be released soon! MRR-ADM is pretty mysterious to me, but I know it features Malcolm Catto on drums and that it was featured already on another blog that I like. Karl Hector & The Malcouns is the latest work from my favorite crew of funk revivalists Poets Of Rhythm (at least some of the members are involved)- new ethio-afro-funk-soul for fans of Budos Band and the like which has also already been given shine from another blog I like. Jackson Conti is the collab between the prolific blunted-beat maestro Madlib and legendary Brazilian drummer Mamao (of Azymuth glory)- smooth head nod niceness. And finally, Chicha Libre pay homage to the psychedelic cumbia scene of late 60's Peru with a record that simmers like a bug on a cactus under mid-day desert sun.
Be back soon!