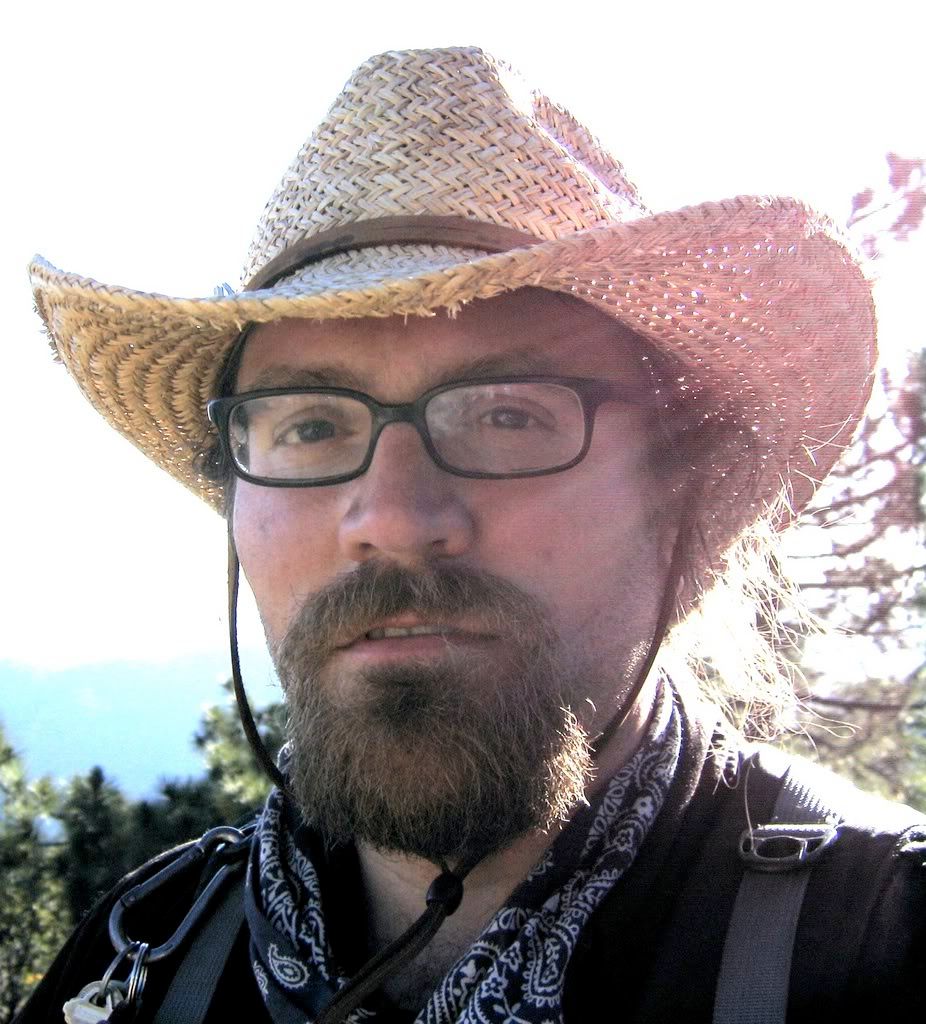 Editor's note: Today is the first official day of summer. That always makes me sad because it means that from here on out, everything begins to wind down and shorten. But hey, let's not dwell on it. Summer is here and it seemed only right to include a summer songs post to celebrate.
The latest comes from Los Angeles writer Daniel Chamberlin. I've known Dan ever since the days when both of us were at URB Magazine and he was definitely some of the editors I've enjoyed working with the most. In the time since, Dan's written for Arthur Magazine, edits for Flavorpill, and is now the Arts Editor for the new social networking site, Uber.
For his summer songs post, Dan picked out an eclectic selection that covers everything from "juicy psychedelic country vibe" to "heat-induced hallucinations" to music for deaf women. Or something like that. Most of all, he reminds you not to sleep on the Marshall Tucker Band.

CONTINUE READING…



The Grateful Dead: Morning Dew
From bootleg (Fillmore East, NY, 4/29/71)
In the late '50s Canadian folk singer Bonnie Dobson was living in Los Angeles playing local clubs. One evening she and some friends watched the grim Stanley Kramer film, On the Beach — it's sort of a Mad Max prequel, a movie about nuclear war wherein the entire planet is wiped out except for Australia, whose population sits and waits for the coming storm of nuclear fallout that will kill them all. She stayed up all night after watching the movie writing "Morning Dew," a spooky-sad song where the one person keeps asking where all the people are, and another responds, "You never see those people anyway." It's been covered by everyone from Fred Neil to Devo, but my favorite version is the Grateful Dead one. The juicy psychedelic country vibe of early '70s Dead obscures the apocalyptic subject matter and leaves me focused on the refrain: instead of thinking about irradiated corpses scattered across the planet, I think about sunrise and the dew that slicks up the grass every morning back home in Indiana, unlike the crispy brown chaparral of my yard here in Los Angeles. This version of "Morning Dew" is one of my favorites, the opening song from set two of their April 29, 1971 show at the Fillmore East in NYC. It's a good year for the Dead; the gooey rootsiness that would take over in the coming years is juxtaposed nicely with the frazzled guitar-crash meltdowns that characterized their late '60s output. Yes I'm kind of a Deadhead, and so are some of my friends.
Marshall Tucker Band: Fly Eagle Fly
From A New Life (Capricorn, 1974)
People sleep on the Marshall Tucker Band. Forget the redneck boogie of Skynyrd or the guitar jams of the Allmans: You want eccentric southern music? You go to Marshall Tucker 'cause they used a flute, prominently, to cook up weird country-jazz fusion (that sounds a whole lot better than "country-jazz fusion" suggests). This is a pretty traditional song, the closing track from their second album, A New Life. It's a sort of pre-apocalyptic lament as Toy Caldwell counts the images that he'd miss if environmental devastation were to take hold, while acknowledging his own futility to stop such devastation by singing "before the world ever got that band I'd be on my knees a-cryin'." Among his prized images are squirrels, cottontail rabbits and — my favorite — doves rising up in front of him as he takes a stroll through a cornfield. The house I grew up in rural Indiana was surrounded by fields of corn, peas and soybeans, so any song that uses a cornfield pastoral gets big points in my book. Oh yeah: In case you didn't grow up in the midst of agriculture, corn is a summer thing, so this song feels summery to me. "Knee high by the fourth of July" is a good way to remember that.
Meat Puppets: Swimming Ground
From Up on The Sun (SST, 1985)
One of the best things about summer is swimming outside. Pools and oceans are great, but there's nothing like floating around in the cold fresh water of a lake, river or — best of all — swimming hole. Swimming holes are rare and often remote here in the Southwest, even when we're not in the midst of an epic drought. I spent last weekend out in the Angeles National Forest dodging rattlesnakes, wading through stagnant pools thick with algae and climbing rock walls looking for one just this last weekend — I'm writing about that on my new blog, "On The Natural," later this week.
My favorite swimming hole is on the edge of the Sespe Condor Preserve, about an hour north of Los Angeles. It's a helluva trek to get there: On foot for several miles of fire road — flanked by thick vegetation buzzing with bees from the apiary at the trailhead — to a dry stream bed that offers no suggestion of the Shangri La of terraced sandstone bowls brimming with cool, clear water that exists a mile or two north. Whenever I'm bushwhacking down canyons in search of a dip, "Swimming Ground" is looped in my head. The Meat Puppets hail from Phoenix, Arizona and they write the best songs about heat-induced hallucinations and the real-gone vibes that come about when wandering around under the hot sun.
OM: Rays of the Sun/To The Shrinebuilder
From Inerrant Rays of Infallible Sun (Durtro/Jnana, 2006)
Stars of the Lid: Sun Drugs
From The Ballasted Orchestra (Kranky, 1997)
Summer happens for four months here in the Northern Hemisphere because the orbit of the earth has tilted us just a bit, changing the angle at which the rays of the nearest star hit the planet. Stars are hot because of all the nuclear fusion happening inside and radiating out through space, powerful enough to burn my skin if I don't slather on the SPF 40. So here are two songs about the sun that offer more of that kind of perspective on the warm and sunny aspect of summer, as compared to, say "The Warmth of the Sun."
OM is everybody from stoner rock avatar Sleep that didn't join High on Fire, so that means it's just Al Cisneros on bass and Chris Hakius on drums making mantra-like music that we at Arthur Magazine were calling "life metal" for awhile. I saw them at the Echo here in Los Angeles a couple months back and there were deaf people — deaf women, actually — in the audience. They're that loud and heavy with their beautifully rhythmic music. This is a song from a split single with whacked-out Coptic Christian elf David Tibet. It's not entirely clear what it's about, but I really like the part where Cisneros sings about climbing "upon beautified rays." Hot!
Stars of the Lid's most recent album was great and serious and all Belgian about the orchestral drones, but I like the hazy guitar songs from 1997's Ballasted Orchestra a bit more. The duo is originally from Austin, TX and so they have a pretty good idea about stretching and flexing that high-pitched whiny sound that happens in Spaghetti Westerns when the dude looks up at the sun as he's lost in the desert and it's all "beeeeeeeam" on his sweaty brow. They don't say what their fave sun drugs are though: Beer? PABA? Whatever it is, I'll be looking for some around about August as we Angelenos enter into the height of the fire season. I hope you don't have to light them to use them, these sun drugs!