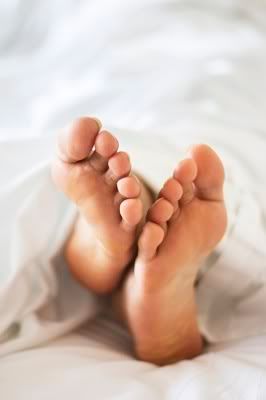 I recorded this mix for Dublab.com back in June and is now available on their website archive. I originally created it as a promo mix for Deep Covers 2 (though the timing was off since Dublab was back-logged over the summer). Still, I put in a nice selection of different cover songs here – some you've heard, some you haven't. Here's the tracklisting:
Simply Red – I Know You Got Soul – You've Got It – WEA
James Brown: Your Cheatin' Heart – Soul On Top – King
Jimmy McGriff – Ain't It Funky Now – SOul Sugar – Groove Merchant
Bo Diddley – Bad Side of the Moon – Another Dimension – Chess
The Gimmicks – California Soul – Em Las Brisas – Swedisc
Klaus Wunderlich – Summertime – Hammond Fur Millionen – Telefunken
The Professionals – Theme From Godfather – On Tour – CES
Dutch Rhythm Steel and Show Band – Down By the River – Soul, Steel and Show – Negram
Byron Lee and the Dragonaires – Express Yourself – Reggay Splashdown! – Dynamic
Charles Wright and the Watts 103rd Street Rhythm Band – Movin' On Up – Live at the Haunted House – Rhino Handmade
Hielo Ardiente – Mensaje (The Message) – Ritmo Ardiente – Dicesa
Al Escobar – Tighten Up – The Modern SOunds of Al Escobar – Tico
El Freddy Flaco – K-Jee – La Fiesta Vol. 2 – FTA
Manny Bolone and His Latin Boys – Micaela – Boogaloo – Boogaloo
Conjunto Universal – Que Se Sepa – Que Se Sepa – Velvet
Enrique Lynch – Viva Tirado – Sexympacto – Sono Radio
Wganda Kenya – El Abanico – COmo Se Hace Ah – Fuentes
Alton Ellis – What Does It Take To Win Your Love – Sunday Coming – Coxsone
Sparrow's Troubadours – Soulful Strut – Hot and Sweet – Hilary
Joe Bataan – More Love – Singin' Some Soul – Fania
Margie Joseph – Let's Stay Together – S/T – Atlantic
Rhetta Hughes – Light My Fire – Re-Light My Fire – Tetragammon
West Coast Revival – Feelin' Alright – S/T – LAX
Hodges, James, Smith and Crawford – Nobody – 7″ – Mpingo
El Alamo – Candy – Malos Pensamientos – Decibel
Donovan Carless – Be Thankful FOr What You Got – 7″ – Impact
Nancy Holloway – Never Can Say GOodbye – 7″ – N/A
Mark Holder – Sweet Caroline – Where THere's a Will, There's a Way – Deriva
And just because I wanted to be a good egg – I created a downloadable version of the mix, split into individual tracks (but no IDs written; I'm lazy – deal).
Enjoy! Hopefully I'll be rolling back to Dublab to do another mix soon.