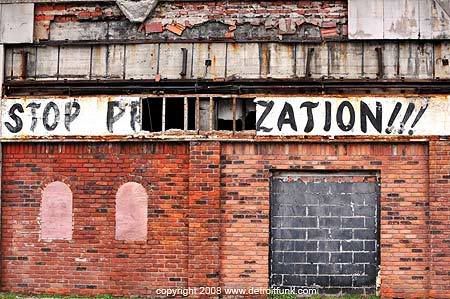 Nolan Strong and the Dialbos: The Wind
From 7″ (Fortune, 1954)
The Jesters: The Wind
From 7″ (Winley, 1960). Also on Best Of…
Laura Nyro w/ Labelle: The Wind
From Gonna Take a Miracle (Columbia, 1971)
I recently went to a "Listening Party" event at the LACE, where my friend and colleague RJ Smith gave a great talk on the city of Detroit through its music. With images from Detroitfunk.com rotating on a video screen, RJ covered several decades worth of deindustrialization, White flight, abandonment, un-development and the post-humanization of Detroit.
One of the songs he played during this tour was "The Wind" by Nolan Strong and the Diablos, a decent sized doo wop hit from the mid-1950s that I found incredibly haunting and more than a little spooky given the echo effect that permeates the recording. It is such an affecting track that ti's probably not surprising that it found many future fans. The Jesters' 1960 version is especially well-executed – retains many of the dreamy elements of the original but it's a more accessible recording too. Even Laura Nyro was a fan – recording a 1971 version with Labelle on back-up vocals I presume. Her high voice fits especially well with the song, mirroring the original falsetto but even more piercing. Notably though, Nyro leaves out the spoken bit in the middle (which might be just as well).
Wind wind blow oooooh oooh blow wind wind
When the cool summer breeze
Sends a chill down my spine
And I long for my love's sweet caress
I know she is gone but my love lingers on
In a dream that the wind brings to me.