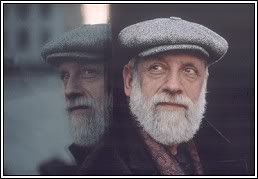 Editor's Note: Ben Newman, aka Benge, has been a Soul Sides reader for years and constantly heps me to good music not to mention plays SS downloads on his WRUV show, Sex Fly. He recently did a tribute show to Atlantic Records producer Joel Dorn, the under-sung mastermind behind dozens of astounding albums for over four decades. I certainly learned something in the process and invited Benge to write-up a tribute post for us. Enjoy! –O.W.

CONTINUE READING…

Written by Benjamin Newman:
I decided to do a tribute show to Joel Dorn this past week on Sex Fly (the radio show I've been for the past 18 years on WRUV-FM in Burlington, VT) only to open up Rolling Stone a few days later and find that this was the week when "Killing Me Softly with His Song," which Dorn produced, was number one in Billboard in 1974. I had to smile, because it was a serendipitous moment which felt like part of the magic that seems to have surrounded this man.

For those who don't know the story, which sadly is way too many, Joel Dorn began his career at 19 as a jazz DJ on WHAT-FM in Philly and doggedly pursued Neshui Ertegun at Atlantic Records until Ertegun was convinced to allow Dorn to produce Hubert Laws's debut in '64. Dorn quickly rose to v.p. of the label and went on to produce an absurd number of great records at Atlantic for the likes of Max Roach, Rahsaan Roland Kirk, Les McCann, Eddie Harris, Joe Zawinul, Roberta Flack, Mongo Santamaria, and Yusef Lateef to name a few.

I urge you to Google him, because there's a whole lot more delightful info about the man, including him starting up a number of independent labels (check Hyena, which is still putting out marvelous stuff); unearthing and re-releasing rare recording of greats he loved; writing wickedly entertaining liner notes; giving extremely funny and insightful interviews; and going on to produce folks as diverse as the Neville Brothers, Bette Midler, Black Heat, and Leon Redbone.

This past December 17th he died at the much-too-young age of 65.

I don't know if Dorn had more soul than any other white man who ever lived, but his jazz, r&b, funk, and pop work of the late-'60s and early-'70s brought such a sweet grooviness and joy to the music of those he collaborated with, he fits right at the top of the list.

There's no way to do his career justice with just a few tunes; he continued to produce great stuff through last year (I especially like Leon Parker's The Simple Life (Label M, 2001)). Here are five that make me swoon:

Roberta Flack: Reverend Lee
From Chapter Two (Atlantic, 1970)

I'm not sure what does it for me on this one. Maybe it's the keyboards. Maybe it's the bass playing. Maybe it's the horns. Maybe it's the tale of facing down the devil. Maybe it's simply the way Roberta pauses after she says the word "black" at the beginning.

Eugene McDaniels: Headless Heroes
From Headless Heroes of the Apocalypse (Atlantic 1971/Label M 2001)

From a record that reportedly prompted Spiro Agnew to call up Atlantic Records and yell, "What the hell is going on here"; a subversive political tune that featured Alphonse Mouzon on drums and provided the Beastie Boys with sample fodder.

Sonny Stitt: Blues Up and Down
From Sonny Stitt & His Electric Saxophone: Just the Way it Was, "Live" at the Left Bank (Label M 2000)

A jazz burner with Don Patterson on organ. Recorded by Dorn in 1971 and never released until he put it out on one of his own labels. Dorn's music not only provided samples for diggers, he was something of one himself, starting record labels solely for the purpose of putting out old recordings he discovered of music he loved.

Les McCann: Harlem Buck Dance Strut
From Layers (Atlantic 1973/32 Groove 1999)

Dorn had a gift to create truly great soul-jazz, a genre that more often that not combines the weakest aspects of both and that in the '70s had good musicians creating crap in the pursuit of a payday. McCann used the newly-created ARP synthesizer on this, the first-ever 32-track recording (Dorn and engineer Bob Liftin tied two 16-track machines together). It was re-released on Dorn's label under the direction of his son, Adam (who makes some pretty groovy records himself as Mocean Worker).

The Allman Brothers Band: Midnight Rider
From Idlewild South (Atco 1970)

A guilty pleasure of mine which I've never quite understood why I like so much, not being a big Allman fan. Then, just a few hours before I did the show on Dorn, I discovered that he had produced it and I realized why the groove and the vocals sound so sweet.