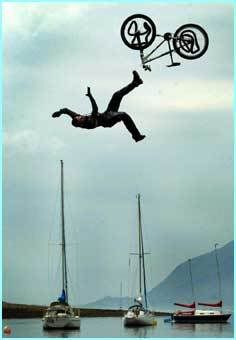 Monty Alexander: Love and Happiness
From Rass (MPS, 1974). Also on Strange Funky Games and Things
Apache: Gangsta B—-
From Gangsta B—- (Tommy Boy, 1992)
The Beatnuts: Let Off a Couple
From Street Level (Relativity, 1994)
The Heath Brothers: Smilin' Billy Suite Pt. 2
From Marchin' On! (Strata East, 1976)
The Beatnuts: Ya Don't Stop
From Street Level (Relativity, 1994)
Nas: One Love
From Illmatic (Columbia, 1994)
I'm sure this is just sheer coincidence (or…is it?!) but in both these cases, The Beatnuts and Q-Tip both sampled the same songs…but used different parts of them to craft their beats. With the use of "Love and Happiness" (a lovely cover by the way), one could propose that the Beatnuts, not wanting to use the same part of the song that Q-TIp did for Apache's song from two years earlier, settled on a different portion of it.
With "One Love" vs. "Ya Don't Stop" though, they came out so close to one another, it could just be blind chance that they picked the same song but different sections. Whichever the case though, it does make measuring them against one another more intriguing.
---
Gilles Peterson giveaway update:
The correct answers were 1) Darondo's "Didn't I" on Music City and 2) Lonnie Hewitt on Wee. East Bay, represent!
Winners: Allen T., Adam D, and Talbot Y.
Congrats!