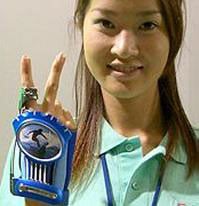 Jerry Butler: Never Give You Up
From The Iceman Cometh (Mercury, 1968). Also on The Philadelphia Sessions.
Duke of Burlington: Hammer Strokes
From A Revolution in Sound (Joker, 197?)
This post follows up on two previous, revisiting the work of Jerry Butler as well as the Duke of Burlington.
Thanks again for all the suggestions people had in regards to Butler's larger catalog – I'm still trying to move through it. I had forgotten about one of his biggest hits – "Never Give You Up" and it was a real pleasure getting reacquainted with it. I have to say: my favorite part of the song is simply how it opens – that melody is fantastic and I wish the entire song had been built around it through I am at least glad they bring it back at the bridge.
I also am always amused by soul songs where the basic moral is: "you can treat me like sh–, but I'm still gonna love you," which is either incredibly romantic or rather desperate depending on your level of cynicism. I mean, Jerry, she's cheating on you. Keeping the candle lit just doesn't sound so wise but hey.
As for the Duke of Burlington, this is another one of those uncredited covers: "Hammer Strokes" is obviously "Groove Me" by King Floyd. If you liked that last track by them, I suspect you'll dig this too. If you thought it was a bit clunky, you'll probably think the same here.