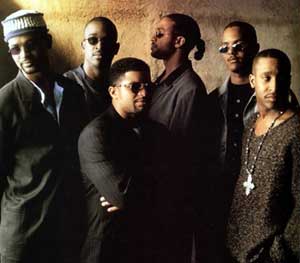 45 King/Take 6: Spread Love
From white label 12″ (198?). Also on The Bezo Meko EP
We had a good run with Beat Week, no? Alas, all good things come to an end so here it is – the final installment. It just seemed wrong to have something called "beat week" and not offer some hip-hop in the mix and if there was ever a beat worthy of praise, it's Mark the 45 King and one of his most infamous bootlegs: "Spread Love." The King takes the acapella harmonies of Take 6 and then slaps one of the sickest drum loops in history behind it.
I don't know if Mark was the first to figure out that the intro, one bar drum break from Ike and TIna Turner's "Cussin', Cryin' and Carryin' On" would make a killer beat but as far as I'm concerned, he might as well own the patent. If you've ever heard the original, they're great drums in terms of sound and engineering but it wouldn't necessarily occur to you to loop it up. Luckily Mark saw the potential and pieced together one helluva piece of fatback glory. "Love is all we need"? 45 King is all we need.