MIX MIX MIX
posted by O.W.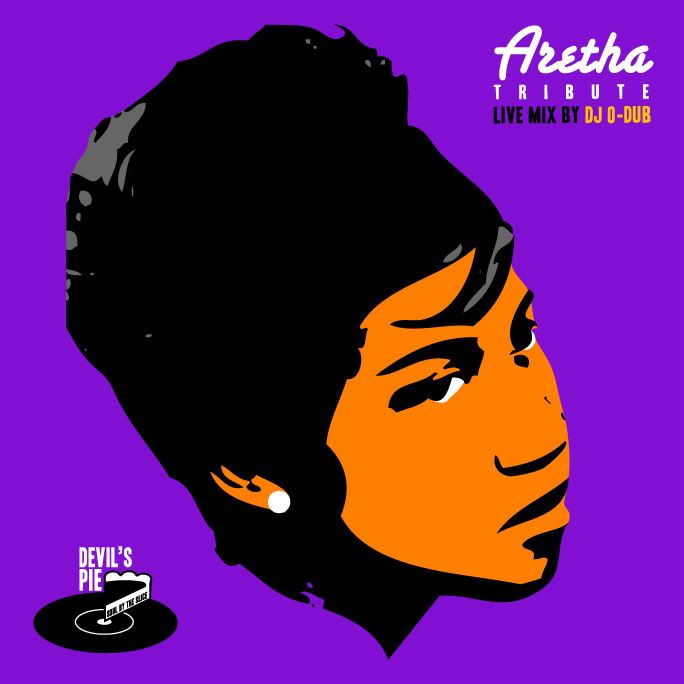 I have
three
new mixes available.
I didn't mean for them all to get timed this way; I actually had the first two done months ago and was waiting for the "right moment" (translation: waiting to get off my lazy a**) but now with the Aretha mix around, it seemed ridiculous to put it off any longer.
The Aretha Mix has its own post
so I'm going to devote this one to talking about
They Call Me Mr. Lonely
and
Love Me...or Love Me
:
After finishing up
Soul Sides Vol. 1
and
Vol. 2
, I began to think what a
Vol. 3
might look like. The first two volumes often aimed for breadth but for a theoretical
Vol. 3
, I wanted to narrow in a bit and think more about mood and feel rather than style diversity.
As it turns out,
Vol. 3
wasn't going to happen officially but that didn't stop me from contemplating a mix along the same veins and that's what lay behind both
They Call Me Mr. Lonely
and
Love Me/Leave Me
. Both are devoted (mostly) to heartbreak/slow jams, with
Mr. Lonely
featuring all male vocalists while
Love Me/Leave Me
is for all my XX Posse.
Here are the tracklists for both:
KEEP READING...

They Call Me Mr. Lonely
1. Labi Siffre: Saved
2. The Starlights: Going Out of My Head
3. Maurice Davis: Mr. Lonely
4. Frank Turner: All For the Kids (sampler)
5. The Impressions: The Girl I Find
6. Joe Acosta: I Need Her
7. Steve Parks: Still Thinking of You
8. Bits N Pieces: Sparkling In the Sand
9. Los Sunglows: I Want To Make It With You
10. Reuben Bell and the Casanovas: It's Not That Easy
11. Soul Majestics: I Done Told You Baby
12. Johnny and the Expressions: Now That You're Mine
13. Stevie Wonder: Hey Love
14. Mayer Hawthorne: I Wish That It Would Rain
15. Michael Jackson: We've Got a Good Thing
16. Michael Jackson: We're Almost There (DJ Spinna Remix)

Love Me, Love Me, Love Me or Leave Me, Leave Me, Leave Me
1. Asha Puthli: Let Me In Your Life
2. Laura Nyro feat. Labelle: The Bells
3. Gloria Scott: Love Me, Love Me, Love Me or Leave Me, Leave Me, Leave Me
4. Lorez Alexandria: I'm Wishin'
5. Jennifer Lara: Our Love
6. Aretha Franklin: One Step Ahead
7. Dee Dee Warwick: It's Not Fair
8. Quinn Harris feat. Lady Bianca: Stop Telling Me Lies
9. Dusty Springfield: Piece of My Heart
10. The Soul Children: The Sweeter He Is
11. Ciel Miner: Stardust (sampler)
12. Nick and Valerie: I'll Find You
13. Sharon Forrester: Don't Let Me Be Lonely
14. Candi Staton: You Don't Love Me
15. Lezli Valentine: I Found Love On a 2-Way Street
16. Honey and the Bees: You Better Go Now
17. Lynn Williams: Don't Be Surprised
18. Lorraine Ellison: Stay With Me
19. The Emotions: As Long As I've Got You

Here are the annotated playlists (i.e. descriptions of each song) for the two mixes. There's three ways to listen to all this:

1) Podcast/free DL

Love Me/Leave Me will appear as a Daptone's podcast later this month and Mr. Lonely is slated to appear as a podcast on the Galactic Fractures site.

DJ Phatrick plans to make the Aretha mix available for a download soon as well.

Cost: Free

2) Digital album

Available through The Corner Store.
Cost: $8.99 per album. (Aretha mix not available as digital album.)

These will be individually tracked and of higher quality (the podcasts are one long, 128 bit track).

Downloadable artwork here.

>3) Compact disc

Mr. Lonely + Love Me are being sold as a pair. Each album is in a slimline case with original artwork. I made 50, individually numbered sets. (I'm unlikely to do a second run on these unless

The Aretha Mix is available for free as an "add-on". I may eventually sell them separately but currently, priority goes to people ordering the Lonely/Love pair.

Cost: Mr. Lonely/Love Me pair = $25
Aretha Mix = free (add-on only)

Shipping (US): free
Shipping (Overseas): $5 flat.

To order: Email me at soulsides AT gmail.com and please include your mailing address and preferred paypal email account.
SOLD OUT!